""Be like water making its way through cracks. Do not be assertive, but adjust to..."
– Bruce Lee
1 tag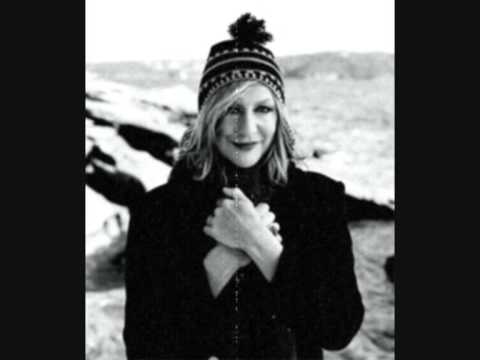 1 tag
Still here!
Just a quick but not less important note, people! I want to thank you from the very bottom of my heart for all of your kind words of support. I've decided that I don't want to go 'all dark' (so to speak) and sometimes some things must remain unwritten to the public eye. Thus, I will go no further deeper on the matter that led me to write the previous post. It needed to...
Sometimes, a cry for desperate help cannot be made publicly. Sometimes, some stuff is way too personal to be spoken out loud. But that doesn't make is less important.
5 tags
Unraveling me
What you're about to read is an excerpt from an email that I just wrote to a good friend a couple of days ago.  Now, for some personal reasons I cut off some parts of the writing. Mainly because there are highly personal and I just talk about the person I am entitled to; that being myself. Given his profession, he needs no less than to be treated with the utmost discretion.  And NO, you probably...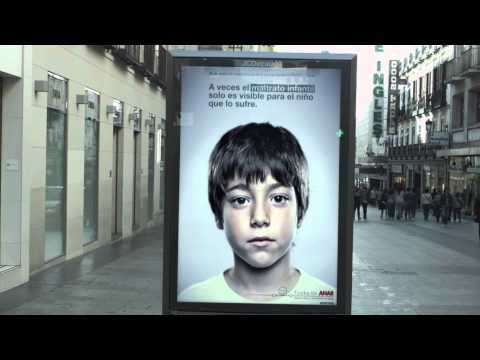 Hurting so bad
Once again, my heart and soul have been broken, torn, shattered and scattered all over the place. When will I ever learn I am not worthy of love? I confused pity with affection.
1 tag
Me on 3D life earlier today.
… it's when you want to say something with nothing but good intentions but the second you mumble it, your mouth becomes same size as Totoro's one whenever he is not yawning. Written word was created to not have the need to read between the lines anymore.
jhnmyr: New record this Summer… Not a Born and Raised "plus"… A new group of songs to bring the whole thing up to date with Summer 2013. I have that hunger that always precedes something meaningful. See you all soon. And thanks for the warm welcome back to the stage. Getting back on it a little at a time. John And we will be waiting for that precursor that surely will trigger something SO...
4 tags
Makeup
Judging by the title one might get to the conclusion that we are talking about superficiality and vanity here. Truth be told, I am going to go any possible way but superficial.  And I will only talk about my experience which is the only one I can truly swear by. Earlier on today, while I was getting ready to jump into the shower I started removing the makeup I had so diligently applied on my...
A week later
Exactly a week and a day ago, on St. Jordi, a day about lovers and roses, my ex, (the reason why I started blogging here) popped out of nowhere on my FB account. I was having lunch with my family and only found out about it later when I came back home and saw the mail. What can I say? I was hallucinating.  Out of all the people in this planet, the last person I was expecting to hear from it was...
Proud Mary
I never payed much attention to its lyrics.Then this morning, I listened  closely and now… Now it looks like I can't get enough of singing Tina Turner's version of this song. First nice and easy. And then… rough!
4 tags
Just A Girl
Take this pink ribbon off my eyes I'm exposed And it's no big surprise Don't you think I know Exactly where I stand This world is forcing me To hold your hand 'Cause I'm just a girl, little 'ol me Don't let me out of your sight I'm just a girl, all pretty and petite So don't let me have any rights Oh…I've had it up to...
The Matrix
Are we living inside The Truman Show? …or should I say… We are living inside The Truman Show. Granted George Orwell's 1984 is no longer just fiction.
#Hatha-hate
Random questions: This is what happens when someone cannot sleep and tries to put the attention away from oneself in order to see if your body falls asleep again. Yesterday, I bought a Cosmopolitan (now go and judge me), mostly because they were giving a really cool nail polish, partly for the memorabilia of my teenage years when I was a subscriber and let's face it: Because every now and then...
Feliç dia de Sant Jordi! Happy St. George's day...
Extract from Wikipedia: Yes, Wikipedia. La Diada de Sant Jordi (Catalan pronunciation: [ɫə ðiˈaðə ðə ˈsaɲ ˈʒɔrði], Saint George's Day), also known as El dia de la Rosa (The Day of the Rose) or El dia del Llibre (The Day of the Book) is a Catalan holiday held on 23 April, with similarities to Valentine's Day and some unique twists that reflect the antiquity of the celebrations. The...
To sum up (regarding the previous entry)
This, I have to say: If you are trying to seduce a woman be a gentleman. And if the woman does not respond to your intentions accept the defeat and be a gentleman while retiring as well. Oh! And if you want to go all trashy with language like 'Talking 'bout me, dear' understand the following: 1.- Every morning you should have some humble pie for breakfast. 2.- No woman...
Almost
I have been this close to post here a long writing about something I read and didn't like at all. You know, my zodiac is Leo and I am from Spain, so strong personality is sort of a given. Then, when I was about to click the 'publish' button an old Castillian saying came up to my mind: No hay mejor desprecio que no hacer aprecio. A close enough translation would be To damn...
Not delusional
I bet most of you, at some point throughout life, have met or been introduced to somebody and you've instantly had the sensation that you already knew that person before. Not just as a casual acquaintance but as if you were talking to your best friend or yourself. [[MORE]] If we get all scientific about it and take all the romance off, we might say that there are Z types of personalities with...
Speak the truth
When you are stuggling and pondering wether life is even worth it any longer. When you try to stay positive but your body/mind are your worst enemy. When you haven't been able to achieve your goals because you have been seriously ill and nobody believed you until you were at the verge of no return. When you could have had a bright future and it all went downhill and now you are nobody and...
"The TRUTH is far too much fun"
– 'Captain James Hook' James Barry - Peter Pan
Wohoo!
I definitely have no filter in my mouth.  None, whatsoever. I mean what I say, I do what I mean. And many people might not like this because they are used to looking for evil hidden messages is other people's words. And I do not see it as being naive but being authentic. And I love it! Damn, today (oddly enough) I love myself!
Conversation with a great friend!
Elena: She was walking her dog, I was walking my nephew!
Me: ..!
2 tags
Peaceful Valentine's Day
I believe I am not mistaken to make the following statement: It is the first time I can recall I do not care one single bit about Valentine's day. And I mean, not caring a single bit. Today I am not having a date with my boyfriend mainly because I don't have one. However, for the first time since I can remember I haven't had a single second of sadness nor any biterrsweet...
2 tags
(deep breath)
No, no, no! Tumblr staff! I don't like that! Stop changing the way to do things around here! How am supposed to write in a space that looks like Twitter? I don't care if it grows as I go, I want the full page! Psh…
1 tag
Finally! →
Declaration of sovereignity and of the right to decide of the Catalan nation.
Last minute update
… regarding the Be there or be square post. I believe 45 minutes is enough waiting. Italian dude did not show up. So far I told him via Whatsapp that I don't like being stood up. He's online on Skype but not answering. So I told him wether he would like to see what I wrote about him or not. (I mean, hey! He told me once he wanted me to write about him. Now he gave me...
5 tags
Be there or be square
Two hours left for the delivery so to speak. So there's this charming Italian guy (whom I met on early Summer, last year) and we clicked instantly. He insisted on hooking up (you know what I mean) and I insisted not to. As mentioned before I am not celibate, but I don't have the sexual urge to jump right away onto someone's arms. So we talked and laughed and had a great time. A...
1 tag
...not even fitted to be considered rambling.
This vicious cycle has to be broken and shattered into unrepairable pieces once and for all. I want to be optimistic and positive. And I want good stuff to happen. There are some things that I can achieve myself but other I don't do them consciously yet they have a great impact in my life: say sleeping. Or lack thereof: Every night I go to bed and believe me, by that time I fall asleep...
Tibz: blog: WHY I'M GIVING AWAY MY 22ND BIRTHDAY... →
Of course the biggest reward is knowing that you've helped somebody better their lives. But I was referring as to what when 'people' say, do I get some sticker or key chain or something palpable in return? lifeofthibault: A LITTLE BIT OF CONTEXT A few years ago, I stumbled upon an individual (and organization) that had a profound impact on me. Scott Harrison was a club...
3 tags
Help me help them!
Dear fellow Tumblrs, I gather you all here today to solemnly declare that we must join an important endeavour. Alright now, let's cut the paraphernalia and go straight to core of the message I want  to share with you here and today. We all know that we are lucky citizens. We have access to the Internet so no matter how bad our economic situation is, that probably means we live within a...
5 tags
The contact melodrama
… and other 1st world's problems. I bet most of you when you read this will think: 'Well that's just stupid, you are stupid'. But let me tell you something: I am a quite young female who enjoys looking good every now and then. So before I get old and wrinkly I'd like to see my face as it is and play with looks every once in a while. This is why I use contact...
Watch
Happening right now. Why god, why??? "Santa's helpers" dancing PSY. Whatever happened to Chritmas and carols and all that stuff? :/ Kidnapped at the kitchen… Happy holidays of your choice people!
Dusk http://t.co/cqhTZmEc — Elena (@antennahelena)
2 tags
90's weekend. So right, Alanis! Love it.
5 tags
The animal instinct
So this had to be written.  It is not often that one finds herself drawn into this very unique feeling. To be completely honest, it just happened to me once before. Yes, I am talking about 'love' at first sight. And I say 'love' because it is not quite the feeling. It is not a romantic love, it might not even be love to tell you the truth.  This is not a situation of boy...
2 tags
Listen